8 Most Iconic Songs From Classic Rhythm Video Games
Here are some of the most well-known songs from old rhythm games.
The whole point of a rhythm game is its music, so when it comes to making a score, the stakes are pretty high. Since its start, the genre has changed a lot, but one thing that hasn't changed is the quality of the music in these games. Game makers know a banger when they hear one.
There have been a lot of memorable songs in rhythm games, from slow classic rock jams to fast synth dance tracks. These songs have been licensed, taken from fair use, or written specifically for the game's music.
Dani California (Rock Band)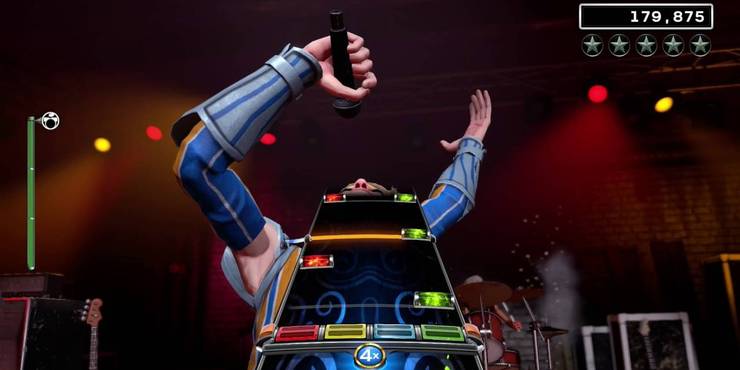 There are so many famous songs in the Rock Band series, but "Dani California" by the Red Hot Chili Peppers is one of the most popular songs from the first game.
"Dani California" is a slower jam with a nice groove. When paired with a very singable melody, it became a track that players can't stop playing. All of the parts are fun to play, and even if you're not holding the microphone, you'll find yourself singing along.
Pop/Stars (Beat Saber)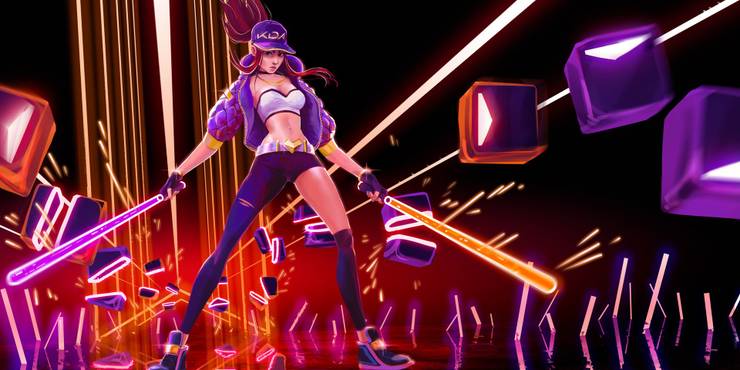 Beat Saber's catchy tunes and fun gameplay are reason enough to get a VR headset, but "Pop/Stars" by K/DA is one of the most memorable songs in the game. This song is a tie-in to Riot's hit multiplayer online battle arena (MOBA) League of Legends. It mixes Western and Korean pop artists to make a whole new virtual pop group.
This song has some of the best mapping in the game, which makes it easy to get into the flow state, and the custom images that go with it make the whole thing look amazing.
Beetle (Thumper)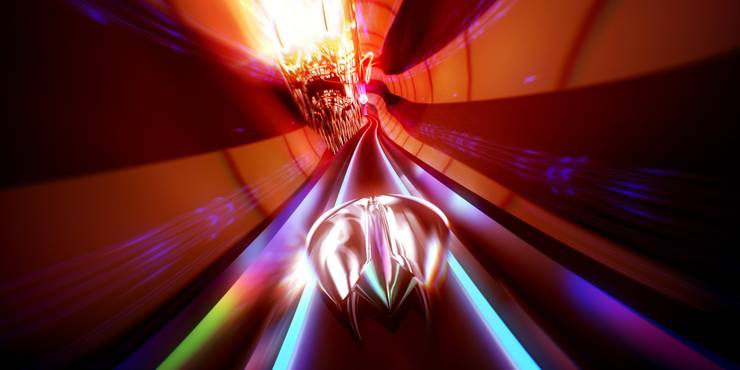 People think that Thumper's music is one of the best original tunes for any game, let alone a rhythm game. This synthy, 1980s-styled score has some amazing beats that build and change in ways that get you pumped up every time you listen to it.
Thumper isn't as well-known as some of the other rhythm games on this list, which is a shame because it's one of the best examples of its kind. Any song from its list could have easily made this list, but "Beetle," which is the game's epic ending, seems like the best fit.
Butterfly (Dance Dance Revolution)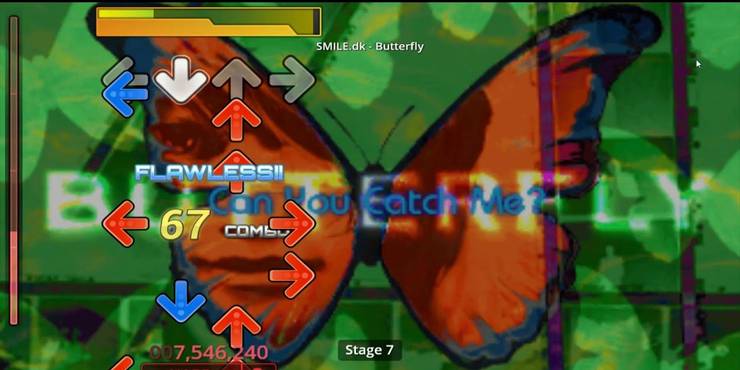 This song is pretty much burned into the minds of everyone who played Dance Dance Revolution back in the day. This catchy song is one of the first examples of nightcore music to be featured in the mainstream (or at least in a popular video game). It will stay in your head long after you've put away your dance pad.
Then there's the way the game is played. Since Butterfly was one of the main songs in the first Dance Dance Revolution game, it works really well at all of the different levels of difficulty.
Donderful Everyday (Taiko No Tatsujin)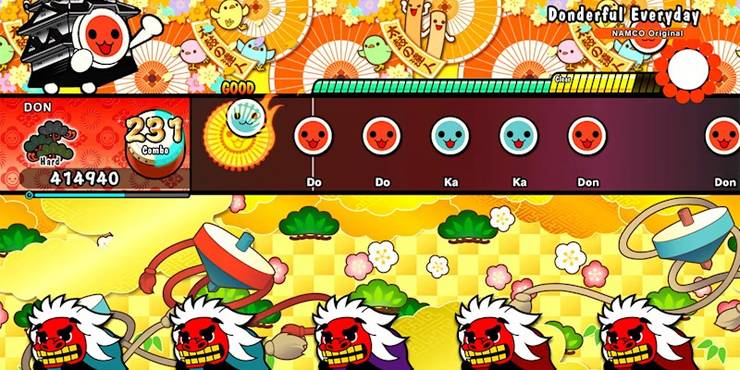 Most rhythm games try to capture the feeling of music or make you feel like you're playing an instrument. Taiko no Tatsujin, on the other hand, needs players to use a setup that is basically just playing a drum.
It's one of the most impressive games to watch people do well at, and "Donderful Everyday" is a great song to show off a player's skill. This song is hard to play because it has fast bursts of notes and a lot of drum rolls. The happy melody and words hide how hard it is to play.
Beethoven's Fifth Symphony (Trombone Champ)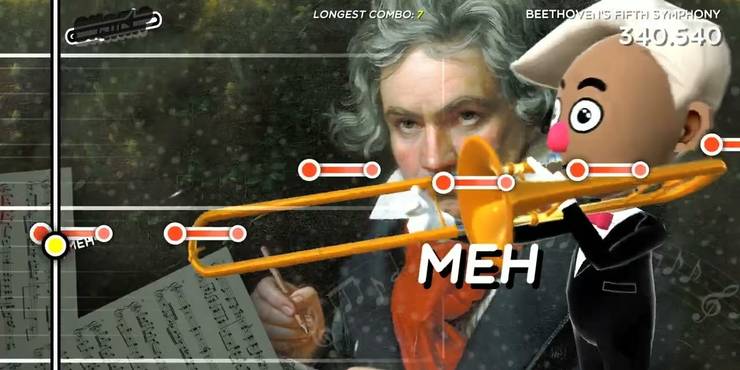 Trombone Champ came out at a time when games can sometimes take themselves too seriously. It was a big breath of fresh, spit-filled air. Players' Twitter feeds were filled with funny attempts to play Beethoven's Fifth, a well-known piece of classical music, and the rest is history.
It's a loud song with a fast beat, a tune that seems to jump around. And a lot of long, drawn-out notes. This made it a great thing for gamers to fail at playing and post on the internet. Which made for hilarious content for the rest of us to watch.
Through The Fire And Flames (Guitar Hero)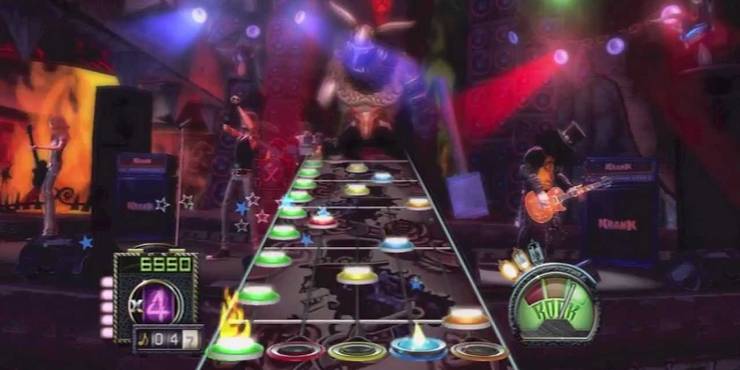 There have been some pretty famous songs in the Guitar Hero games. But none are as famous as "Through the Fire and Flames" by the metal band DragonForce. The song was first added to the Guitar Hero series in 2007 as a secret track in Guitar Hero III: Legends of Rock. It quickly became known as the hardest song in Spacebar Clicker so far.
The success of Guitar Hero in the mid-2000s helped put the song on the map. And "Through the Fire and Flames" is still one of the most well-known songs in rhythm game history.
Parappa's Live Rap (Parappa The Rapper)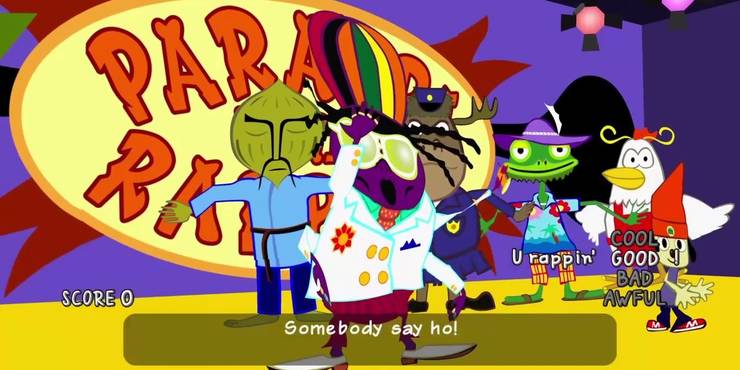 Parappa's is one of the most popular rhythm games of all time. And it was also the first one of its kind. Parappa's Live Rap is a great example of why this series is so popular. This song perfectly captures the laid-back, rhythmic groove of rap from the 1990s. And it's a great way to end the first game on a positive note.
The physics of Parappa the Rapper might seem a little old-fashioned now that this genre has come so far. But sometimes all you need is a great song to dance to.